Fellows and Associates launched in 2009 under the guidance of experienced intellectual property recruiter Pete Fellows. Pete began his recruitment career in 1998 and has worked within the legal and/or professional services sector for a significant majority of this time. Following successfully establishing an IP recruitment division for a previous employer, he felt that he could better serve the market if he was running his own firm leading to the founding of Fellows and Associates.
Since our launch the company has expanded and we now serve intellectual property markets in the UK, Europe, Asia, Australasia and North America. We recruit positions for patent attorneys, trade mark attorneys, IP lawyers and other IP professionals. We have an extensive contact base within the intellectual property sector built, in part, by a sophisticated approach to social networking and attendance at major IP events such as the INTA Annual Meeting and AIPPI Congress.
Our reputation within the market is extremely important to us and as such we expect all employees to undergo extensive training such that all of our staff are in a position to provide high quality, considered, advice.
We offer two core streams of services to the intellectual property sector:
Recruitment
We are experts at finding both people and opportunities. We have an extensive contact base internationally across the intellectual property sector from Partners in leading firms of Patent Attorneys to Global Heads of IP with major corporations. The intellectual property sector is a global and integrated community so we work globally to service this market. We have contacts on every continent and can facilitate movement across international borders as well as within them.
We offer considered, researched and consultative advice from recruitment brand identity formation to advertising strategies and sourcing methodologies. Please see our Recruitment page for more information.
Business Consultancy
Strategic marketing, mergers and acquisition, international/national office locations, video advertising, operational efficiency, systems integration and internal audit are just some of the areas in which we can provide financial and business support. Please see our Business Consulting page for more information.
We are proud to be an active member of IP Inclusive, a group of IP firms and businesses who are championing greater diversity within our industry. By signing up to the IP Inclusive Charter, we made a public commitment to supporting and promoting equality, diversity and inclusion in the IP profession.
Social Media
With nearly 15 years of experience in the IP sector and a robust background in recruitment marketing, Fellows and Associates now provide customised social media management services. Our goal is to help firms establish a compelling online presence, targeting both potential recruits and clients. Beyond traditional recruitment efforts, our services encompass a comprehensive social strategy aimed at attracting a wider client base. We are dedicated to assisting you in harnessing the full potential of social media to enhance your firm's brand visibility and expand its reach.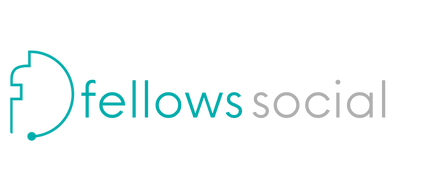 You can find out more on our Social Media page.